It's April, in case you haven't heard or checked the calendar lately. Yes, spring is in full gear…well, unless you live in one of those unfortunate places where it's still snowing, but it's still spring, even if it is snowing! There are lots of special 'days' in April: Earth Day, April Fool's day, National High Five day, Tell a Story Day, Easter, Scrabble Day…and the list goes on (and you can see that fun list here). However, did you know that April is a very special month? It's a month to celebrate something that is near and dear to my stomach heart…grilled cheese. That's right, April is National Grilled Cheese Month! Now, I wouldn't go as far to say that you should celebrate every day by having a daily grilled cheese, but I do think you should tryout some of these unique delicious recipes. You can seriously turn anything into a grilled cheese (don't think so? Google it, I'm sure it's been done), and whatever you add mounds of cheese to instantly turns into an ooey-gooey delight.
So, in honor of this wonderful month, I have put together a list of 35 Ooey Gooey Grilled Cheese Recipes. They all look fantastic, and I assure you that you need to try all 35 of these. From a Fried Chicken and Waffle Grilled Cheese to a Balsamic Blueberry Grilled Cheese, there is something for everyone (even a Gluten Free grilled cheese)!
Caprese Panini with Tomato, Pesto & Mozzarella
French Onion Soup Grilled Cheese
Grilled Figs and Cheese & White Pizza Grilled Cheese
Green Goddess Grilled Cheese Panini & Bacon Guacamole Grilled Cheese
Caramelized Onion & Mushroom Havarti Melt
roasted strawberry, brie + chocolate grilled cheeeeeeeese.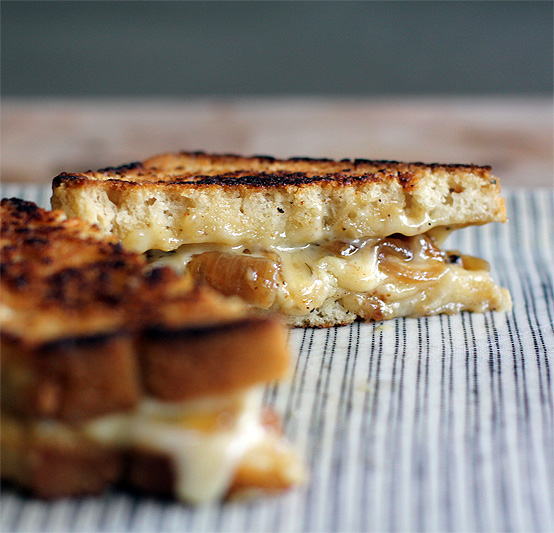 Garlic-Rubbed Grilled Cheese with Bacon and Tomatoes & Grilled Beer and Cheese
Super Food and Fresh Mozzarella Grilled Cheese
Veggie Stuffed Grilled Cheese Sandwiches
Broccoli Cheddar Grilled Cheese
Jarlsberg Grilled Cheese with Arugula and Truffle Oil & Grilled Cheese with Bacon, Avocado & Ham
The Loaded Nacho "Game Day" Grilled Cheese
Cranberry, Pear, & Brie Grilled Cheese
Roasted Turkey, Cranberry and Brie Grilled Cheese
Pillsbury Grands Grilled Cheese Sandwiches & Chicken Parmesan Grilled Cheese
Smoked Salmon, Asparagus and Goat Cheese Grilled Cheese with Fried Egg
Goat Cheese and Strawberry Grilled Cheese & Spinach Artichoke Grilled Cheese
Balsamic Blueberry Grilled Cheese
Raspberry Chipotle BBQ Chicken Grilled Cheese
Gluten Free Buffalo Chicken Grilled Cheese
Fried Chicken and Waffle Grilled Cheese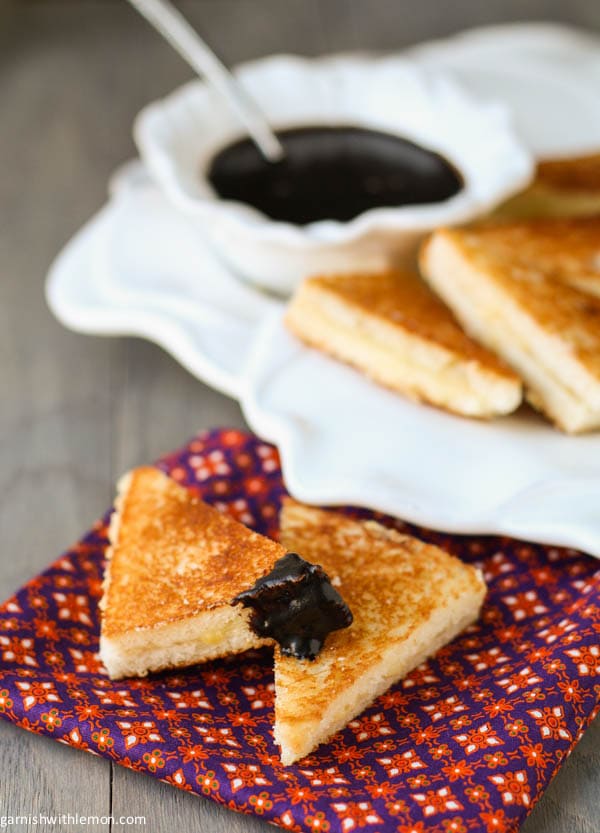 Grilled Gruyere, Cheddar and Olive Tapenade Sandwich & Grilled Cheese Sandwiches with Balsamic Glaze
Grilled Ham and Cheese & Kale and Caramelized Onion Grilled Cheese
You can also connect with me here:
Thanks for visiting!
- Allyson